Jobsite radios
for pros
PerfectPro has been specialised in the development and manufacture of jobsite radios for pros for more than 15 years.
View the models
Hard-working people everywhere
have been listening to PerfectPro
for more than 15 years
You can hear our jobsite radios at building sites, manufacturing facilities, warehouses, workshops, sheds, stables and on scaffolds. They are also popular in garages, studios, farms, events, shipyards and in marinas. In other words: wherever people are hard at work and demand the clearest and highest-quality sound.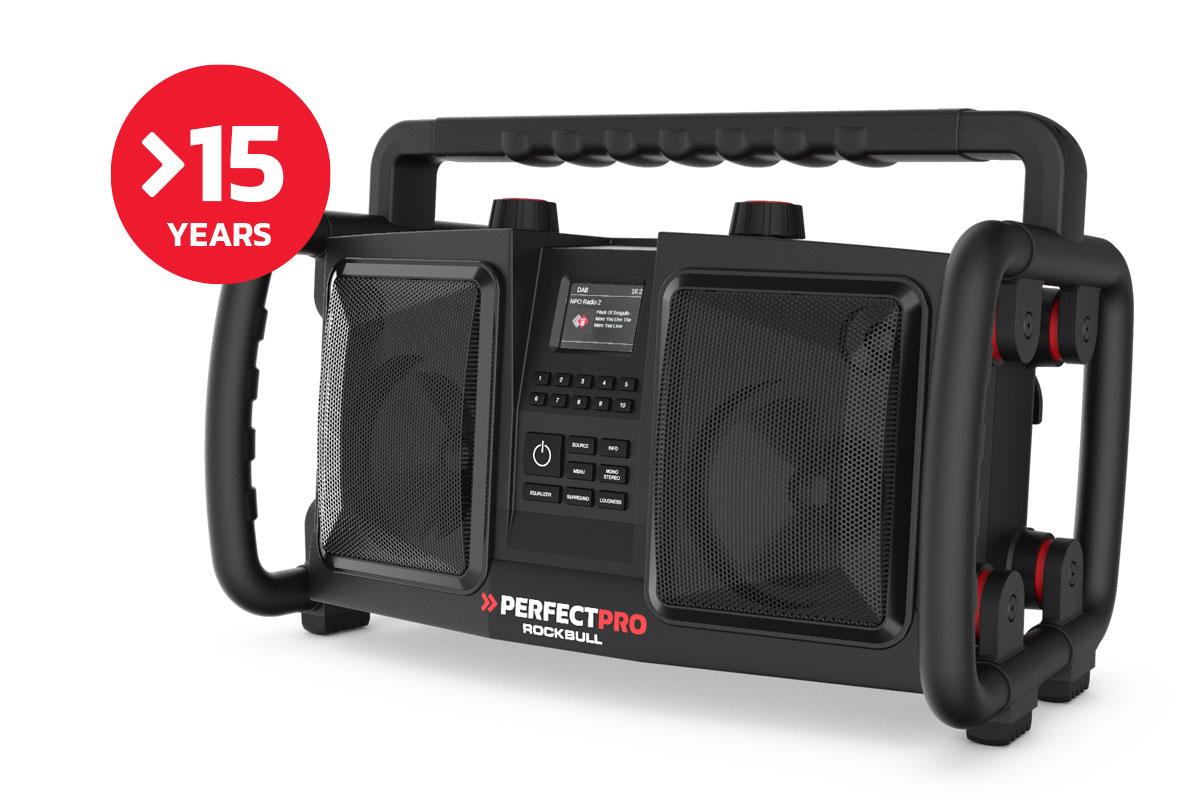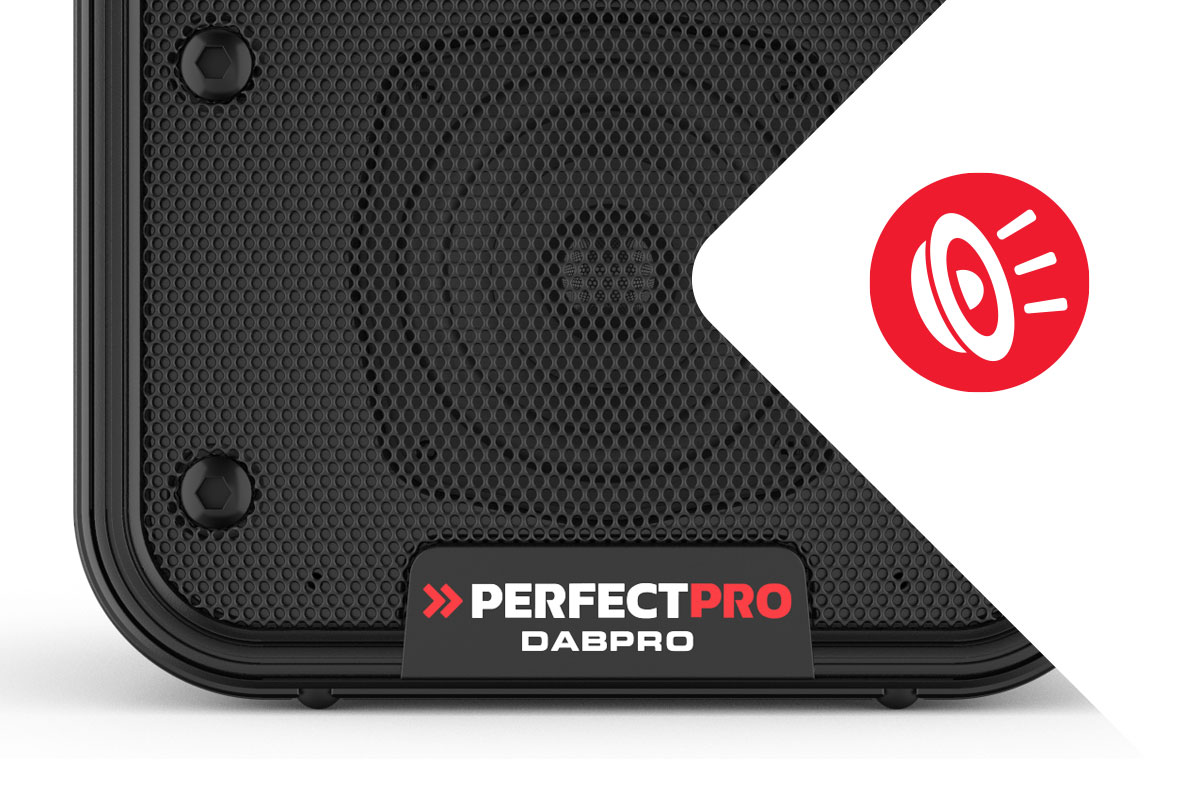 Hi-Fi: all PerfectPro radios
feature an impeccable sound.
PerfectPro radios can compete in quality with the most high-end Hi-Fi brands. We know it's all about the perfect sound. Each radio has been designed by audio lovers from the highest-quality parts based on the latest technology. Sound – and not the battery system – is key when it comes to our audio equipment.
Heavy duty:
all PerfectPro radios are rugged
enough to withstand anything.
A PerfectPro radio will continue to play without missing a beat even under extreme conditions. They are waterproof, dustproof and shock-proof, solidly built and feature thick rubber control buttons that are easy to operate and keep clean.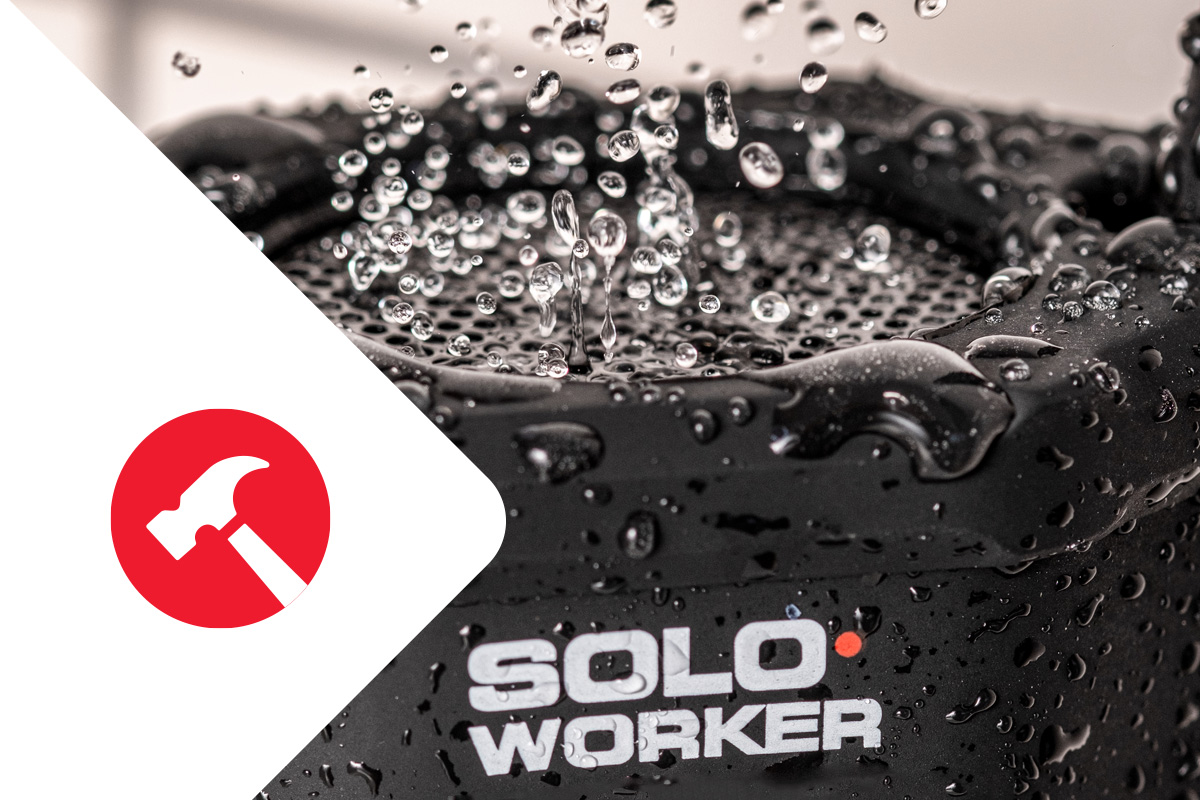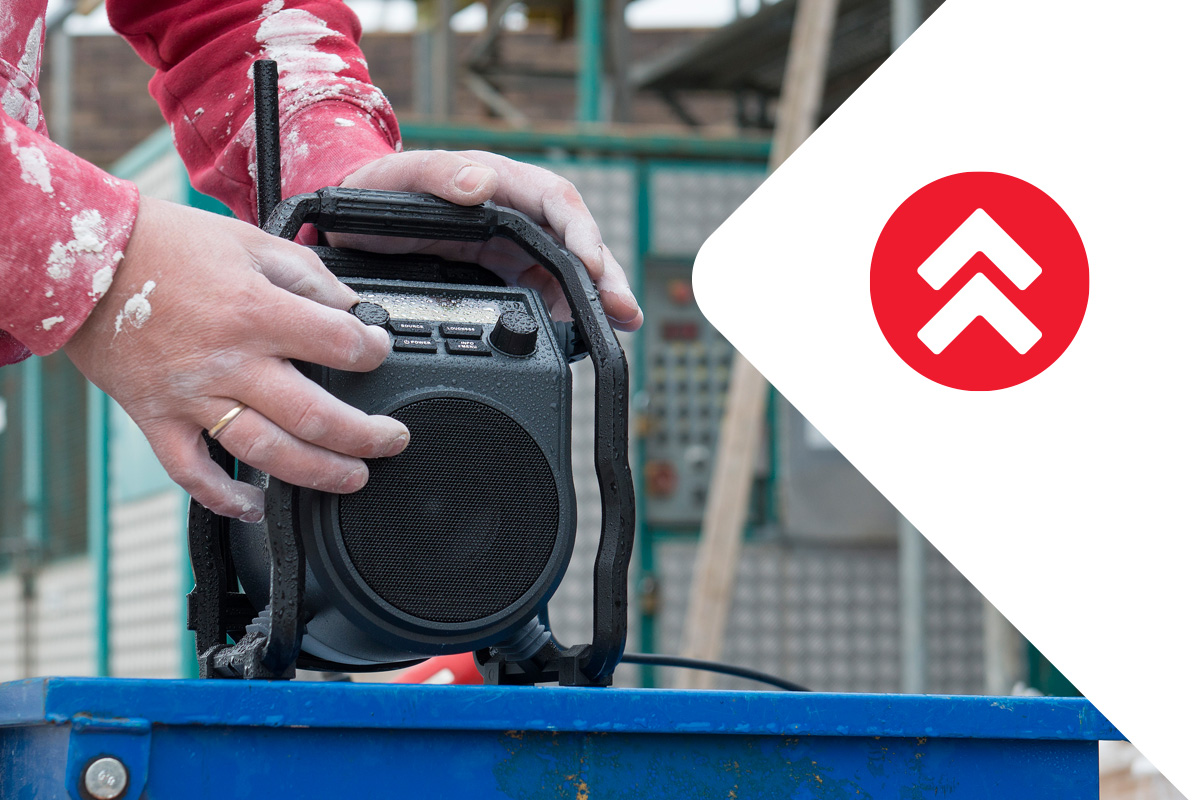 Professional:
all PerfectPro radios are custom-made for pros.
For any pro, PerfectPro radios can run on a universal battery at least an entire workday. Because we know that different pros need different sound solutions, PerfectPro has therefore built a wide range of devices over the years to ensure it meets all the specific requirements.
Audio equipment:
every PerfectPro radio is
much more than just a radio.
PerfectPro radios are more versatile: your radio is your multifunctional audio tool. In addition to all forms of radio – FM, DAB+ and the internet – it can also be used as a Bluetooth speaker, power bank, alarm, MP3/USB player, Spotify Connect speaker, loudspeaker or call speaker.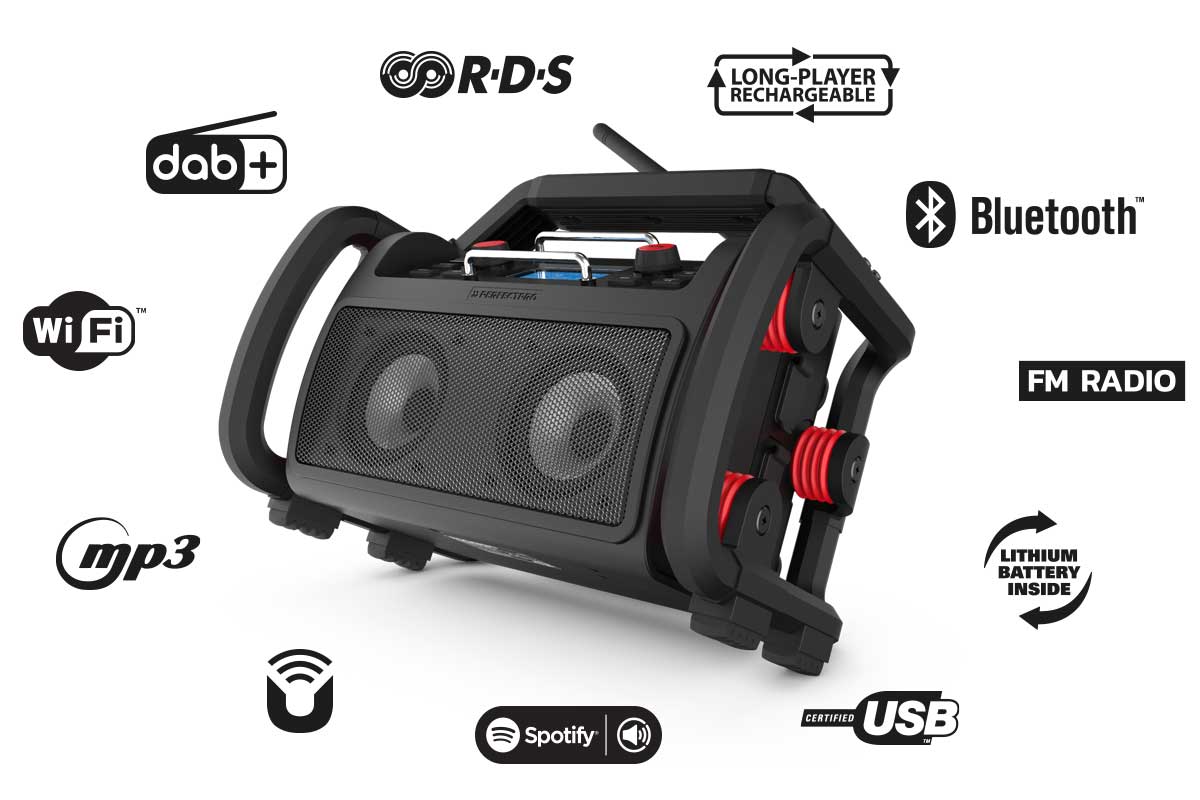 PerfectPro: the Dutch specialist in jobsite radios
Globally the most sophisticated, up-to-date radio/audio selection in the market.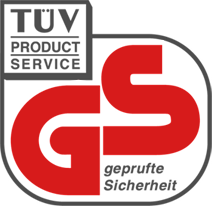 TüV/GS
Certified
Highest TUV (Germany) certifications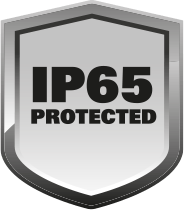 Highest IP
standard
Record scores for waterproof, dustproof and shockproof properties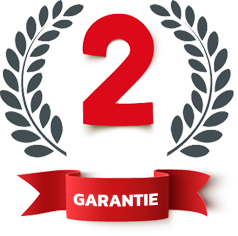 2-year
factory warranty
2-year factory warranty
It's no wonder that PerfectPro radios are finding their way to a growing number of users throughout the Benelux region – wherever pros are at work. Once you have a PerfectPro, you'll never want anything else.
Where to buy
Designed in
the Netherlands
Established more than 15 years ago, PerfectPro is a dynamic company based in the Netherlands. We learn from our users' needs and feedback and incorporate these lessons into the next generation of products wherever we can. The result: the most sophisticated, up-to-date radio/audio selection available in the market.
Products
Careers at PerfectPro
Anyone with a passion for product management in audio and technology is invited to contact us. We are also looking for marketers for the Benelux market and are always interested in meeting national and international sales talent.