Battery system
Universal battery system customised for jobsite radios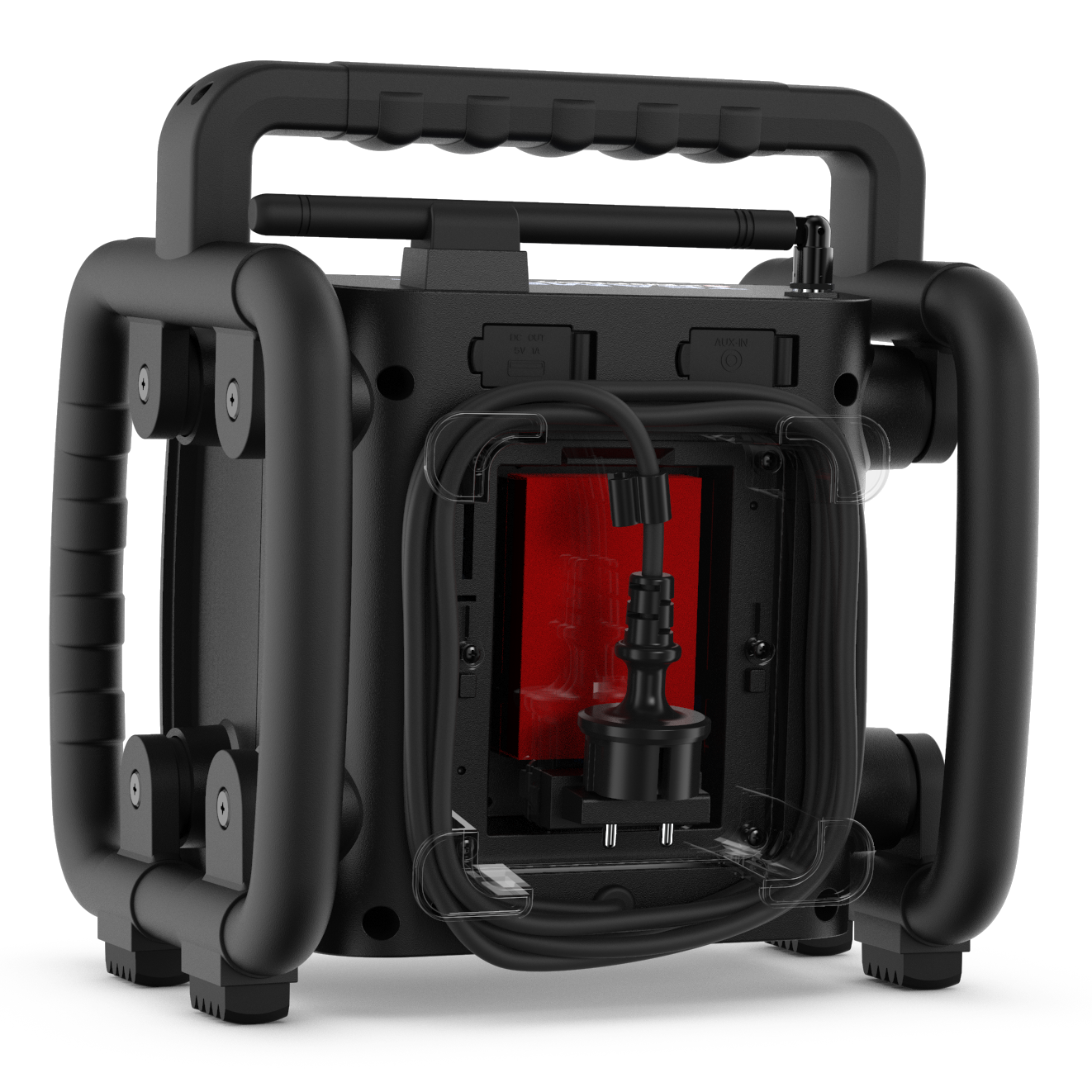 INTEGRATED LITHIUM BATTERY
We have integrated lithium batteries (Liion or Li-poly) into all our jobsite radios that require a high capacity or must be very small in size.
Why lithium
With their high current density, lithium batteries are highly suited for models requiring extremely high capacity or which must be highly compact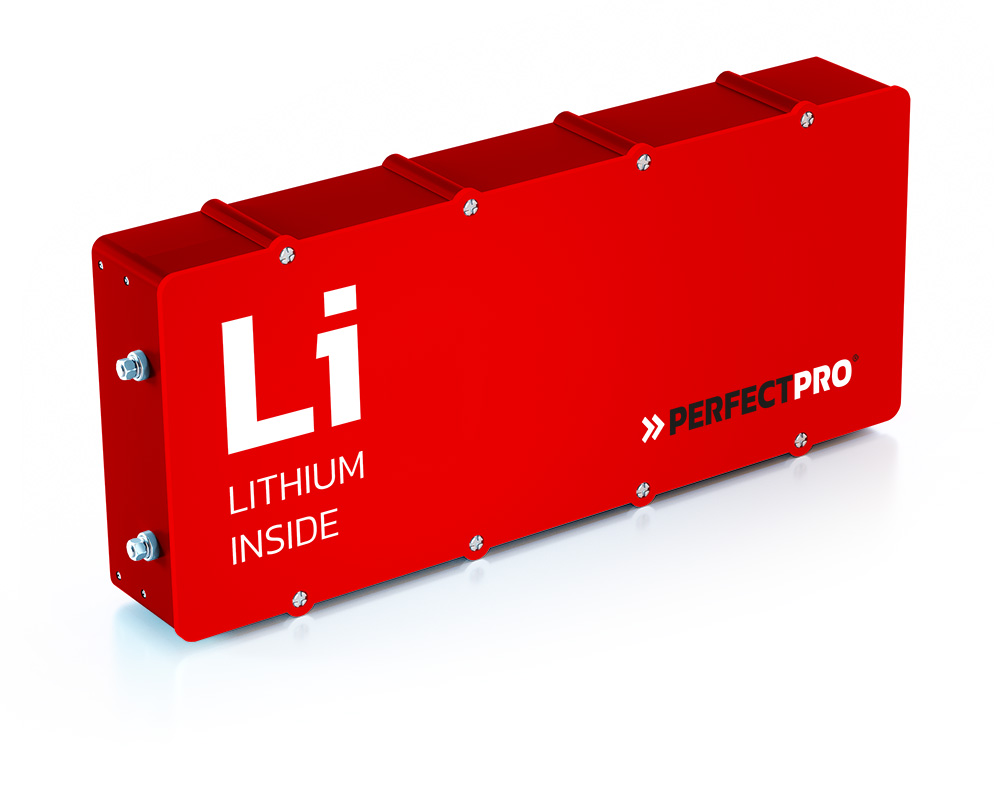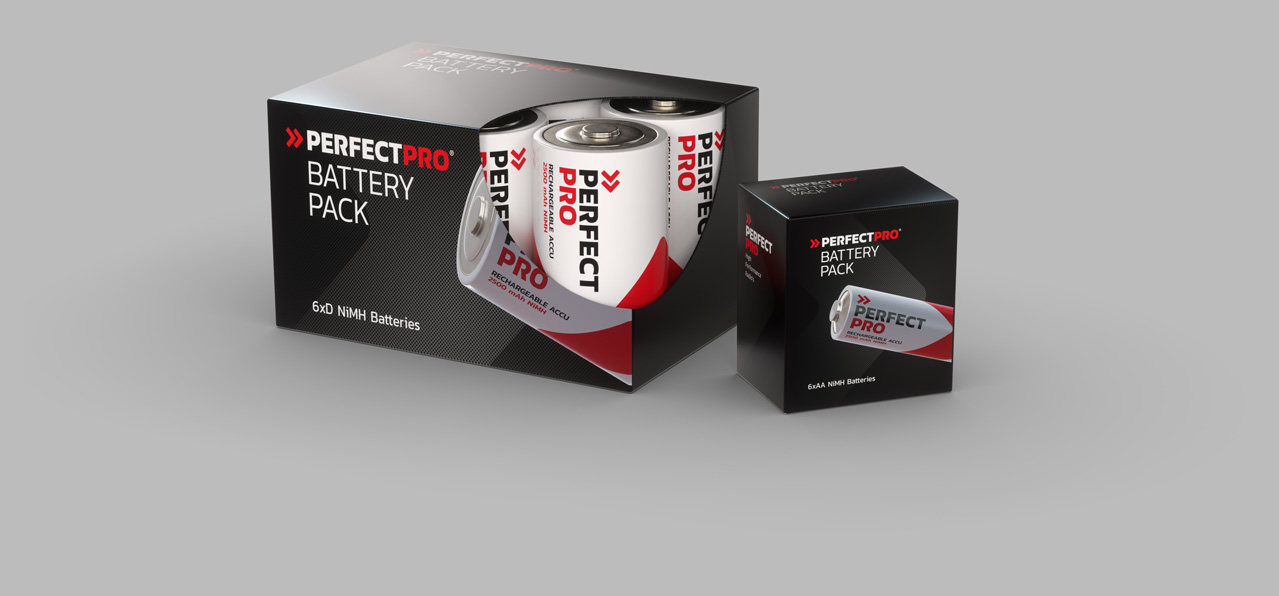 NiMH ACCUS
The universal NiMH batteries are high-quality batteries designed especially for PerfectPro. More powerful than common types of consumer batteries, yet still universally exchangeable with other electronics. Longlasting and packed with power.
Warranty
Since the charger for PerfectPro's jobsite radios and the PerfectPro chargeable NiMH batteries are fully complimentary, we recommend using PerfectPro chargeable NiMH batteries.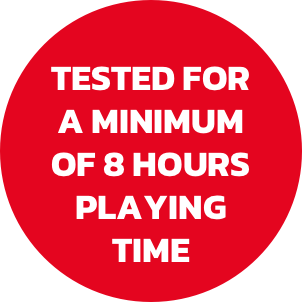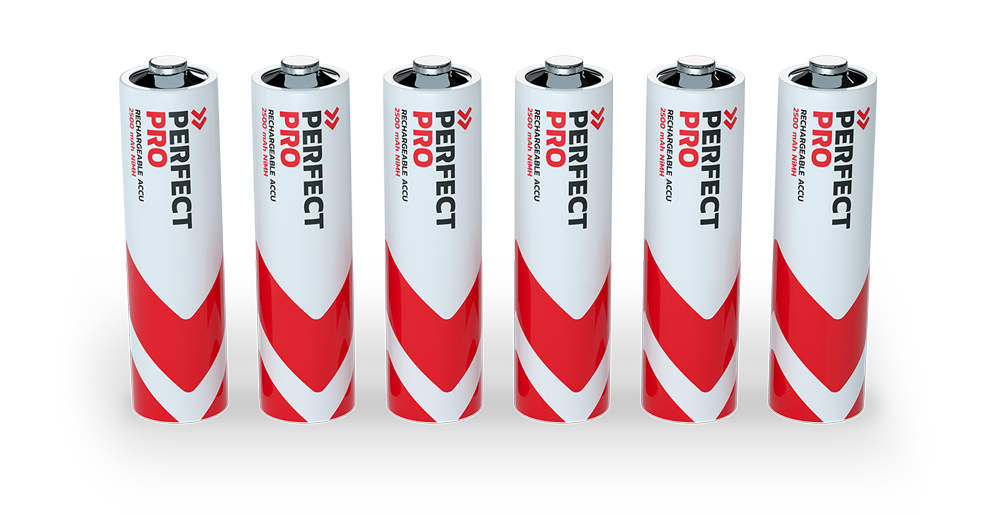 WHY A PERFECTPRO BATTERY?
Our battery system has been optimised to keep radios blasting throughout the workday – not just while operating a chainsaw or a grinder. Why use the expensive power-tool battery for your jobsite radio?
PerfectPro has opted for universal-size batteries (AA, C and D). These always fit and are not – as is often the case with tool batteries – brand-dependent and subject to regular changes in size and connection. In addition, these universalsize batteries are available everywhere at an affordable price, in both chargeable (NiMH) and non-chargeable (Alkaline) versions.
Our radios have built-in chargers – this means you never need to remove the battery. Convenient, right? Plug in your radio and it will keep going for the rest of the workday. The batteries of most of our models also charge while playing.
Should the radio no longer be used (mobile), the batteries can still be used for other devices.

I can keep the radio blasting all day long – no problem! The battery's in and will remain there. No fuss, no need to take it out – just plug it into the socket every so often and you're good to go – all day long.'
| | | Brand systems |
| --- | --- | --- |
| Fit for... | Purpose PerfectPro batteries are designed specifically for the radio into which they're integrated. | Profit Other jobsite radios are designed to use a battery system developed for completely different purposes. |
| Power | Suitable for keeping the radio on all day long. | Suitable for using power tools, for example short with a sporadically high capacity. |
| Size | Small, Perfect for radio. | Large, Designed for other devices. |
| Weight | Lightweight. Only needs to supply the radio with power | Heavy. Must also be able to operate a grinder or drilling machine. |
| Price | Low. The battery for a jobsite radio need not cost more than 10% of the total price | High. Why would you spend more than ±35% of the total price on the battery to get your sound? Wouldn't you rather use that battery for your power tools? |
| Sustainability | High. Batteries will still be available 10 years from now. | Variable. The systems will change every few years. |
Which batteries do you need for your radio?
The NiMH batteries are not included as standard with the following radios. This gives you the option of choosing a cheaper mains-powered radio for, for example, the workshop or a slightly more expensive wireless radio.