From the smallest to the largest
We are the jobsite radio specialist with the widest range of models around: all sizes (from pocket size to super-size), all designed for professionals.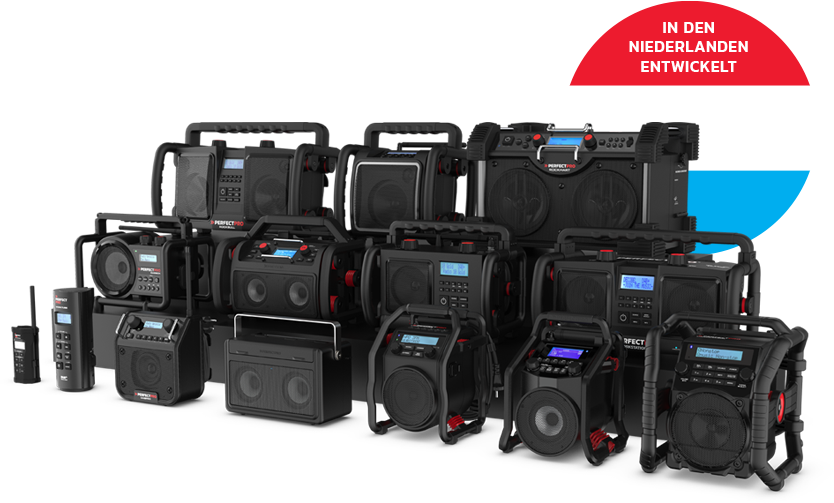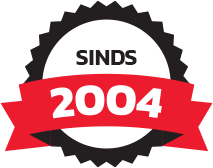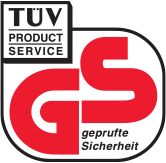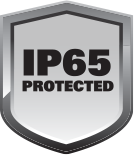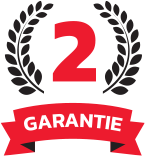 DESIGNED FOR WIDE USE
Battery System Independent
Wireless and Powerplug
Available in all price ranges
From pocket size to super-size
WIRELESS OPERATION
THROUGHOUT THE DAY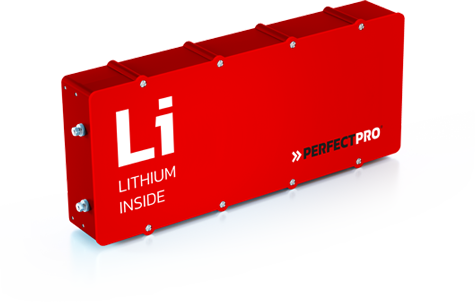 CAN BE USED WITH ANY AUDIO INPUT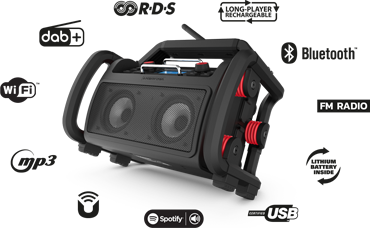 ALWAYS
HI-FI QUALITY
SIGN UP FOR OUR WELCOME PACKAGE:
Contact
OUR CONVICTION
Every professional deserves the right audio equipment in any work setting
OUR MISSION
As a specialist in jobsite radios, we aim to be the first and the best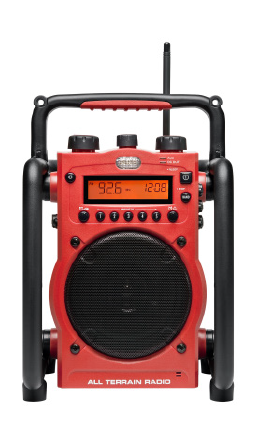 2004
First jobsite radio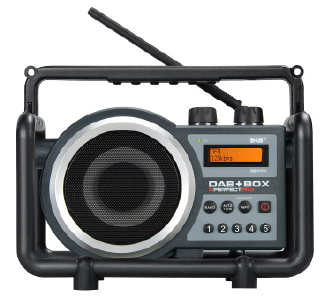 2007
Launch of first-ever DAB radio in the market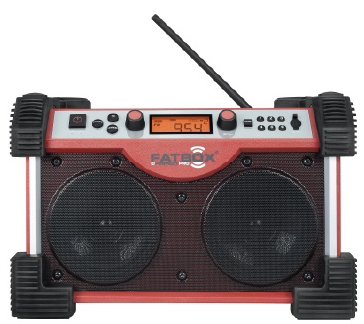 2009
Launch of first XL jobsite radio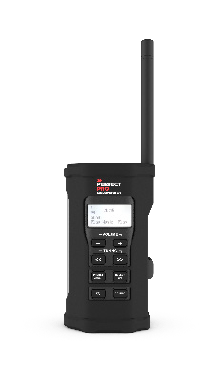 2015
Launch of first pocket jobsite radio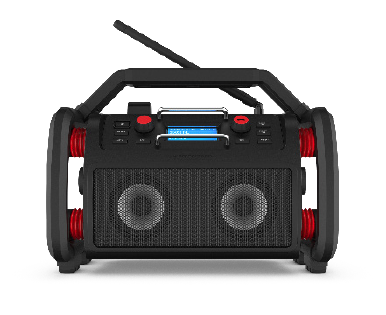 2017
Launch of first Wi-Fi jobsite radio
2004-2020
Market leader in the professional Dutch and Belgian hardware sectors with the PerfectPro brand
2007-2017
Developer of jobsite radios for several world-renowned German power-tool brands
2020 -2030
International expansion under our own PerfectPro brand
OUR PRIDE
All PerfectPro radios are manufactured from heavy-duty components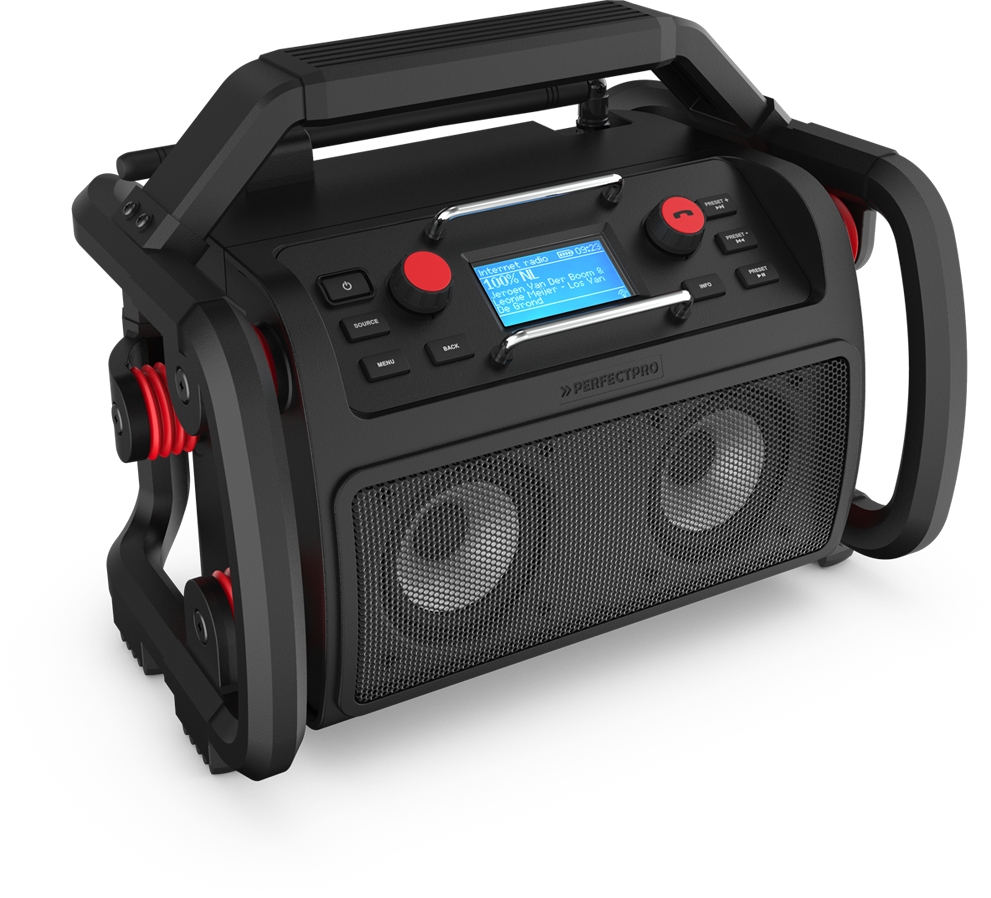 NEODYMIUM SPEAKERSThe high-quality neodymium magnets are extra strong, keeping the radio compact and light, but combined with a high power output.
FLEXIBLE, FOLDABLE ANTENNA The purpose-built antenna is sturdy enough to hold up to harsh elements. Optimised DAB+ and FM signal, including in spaces with many iron and/or cement components.
THICK RUBBER BUTTONSButtons are supersized and made from rubber to ensure easy operation – including with gloves.
ERGONOMIC PROTECTIVE UNITReinforced with rubber buffers and handles. Option to switch the radio to a pivot position.
2004
2005
2006
2007
2008
2009
2010
2011
2012
2013
2014
2015
2016
2017
2018
2019
2020
2004
2005
2006
2007
2008
2009
2010
2011
2012
2013
2014
2015
2016
2017
2018
2019
2020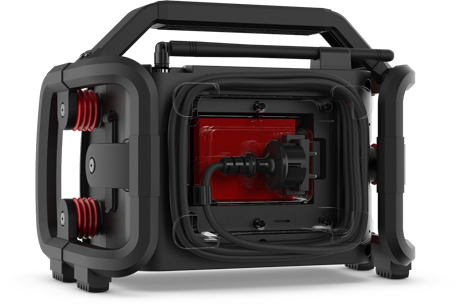 EXTRA-LONG NEOPRENE CABLEWear-resistant after contact with heavyduty work shoes, building materials and work equipment.
INTEGRATED LITHIUM BATTERY Lots of power for extra power output, in addition to extra-long playtime (18 to 36 hours).
5 REASONS TO BECOME A PERFECTPRO DEALER
We hope we're a good match and look forward to partnering with you!
| | | |
| --- | --- | --- |
| YOU APPRECIATE HIGH-QUALITY AUDIO – AND YOU WANT YOUR CUSTOMERS TO ENJOY IT TOO. | | All PerfectPro equipment have Hi-Fi sound quality performance. |
| YOU WANT TO BE INCLUSIVE AND SERVE ALL YOUR CUSTOMERS. | | All our devices have a universal battery system and are designed for all users. We provide the right solution for any work setting. |
| YOU LIKE TO SELL DEVICES MANUFACTURED AND SUPPLIED BY A PROFESSIONAL SPECIALIST. | | We are exclusively dedicated to the development of professional jobsite radios and work hard on being the best in our field. |
| YOUR BUSINESS REPRESENTS PROFESSIONAL QUALITY. | | We never compromise on the quality of the materials and equipment we use and provide service and professional warranties. |
| YOU VALUE LONG-TERM PARTNERSHIPS | | We like to build long-term relationships in the industry and are selective in choosing our dealers. |