Basic data
FM ontvangst met
RDS zenderinformatie
Lunchbox 2
The best value-for-money FM jobsite radio in the market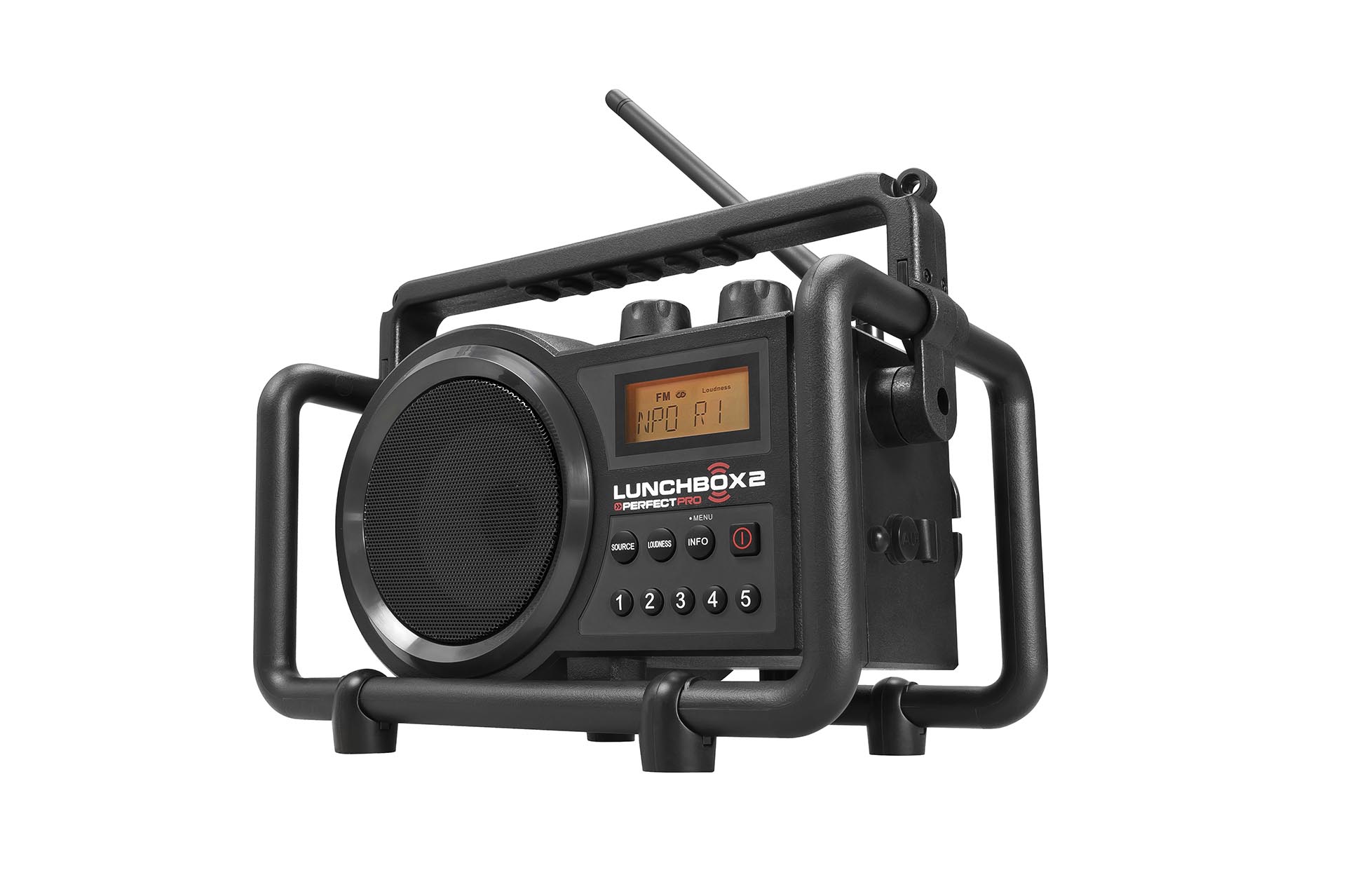 Large 5-inch Big Magnet speaker
ABS plastic impact-resistant cover
Neoprene rubber power cable
Technical information
FM reception with RDS station information
AM reception
5 station presets FM and AM
Aux-in for external MP3 player
4,5 Watt, 5 inch speaker
Sound box volume 2,7 litre
Separate tone control (Treble and Bass)
Dynamics Loudness function
Mains current (230V)
Batteries (4 x C)
Adjustable display backlight
Durable ABS plastic body
Backlit LCD display
Metal speaker grill
Rugged controls
Flexible, collapsible antenna (type: KA1)
2.7 m neoprene-rubber power cable
Cable storage at the back of the radio
Roll-cage protected
Weight excl. batteries 3 kg
WxHxD 31 x 23 x 19 cm
Colour: black
Shockproof
Rain, dirt and dust resistant (IPX4 standard)
Big Mouth – Radio & tool bag
Metal, telescopic antenna – MA1*
Product data
Weight of radio (excl. batteries):
Weight including packaging:
Radio's dimensions (WxHxD):
Packaging's dimensions (WxHxD):
Outer box's dimensions (WxHxD):
Frequently asked questions
The Lunchbox is approximately the same size and shape as the traditional American lunchbox often used by American construction workers. Which is where the idea for the name came from and the idea stuck. Since then, the Lunchbox, the world's first compact jobsite radio, has become a popular companion on building sites. Many from 2007, the first year they were manufactured, are still being used today.
Accessoires
Binnenkort komen hier de relevante accessoires voor dit product.