Unbeatable jobsite radio, featuring FM radio, DAB+, Bluetooth, Wi-Fi and USB
When high performance is everything
PerfectPro specialises in audio equipment for tradesmen.
View our models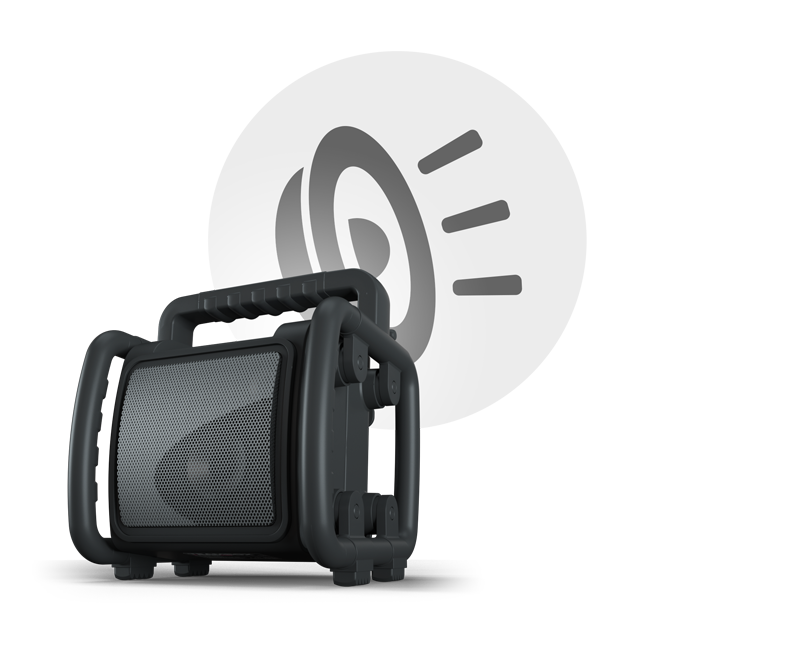 Hifi
Every PerfectPro radio produces an impeccable sound, its quality on par with the most high-end
Hi-Fi audio brands.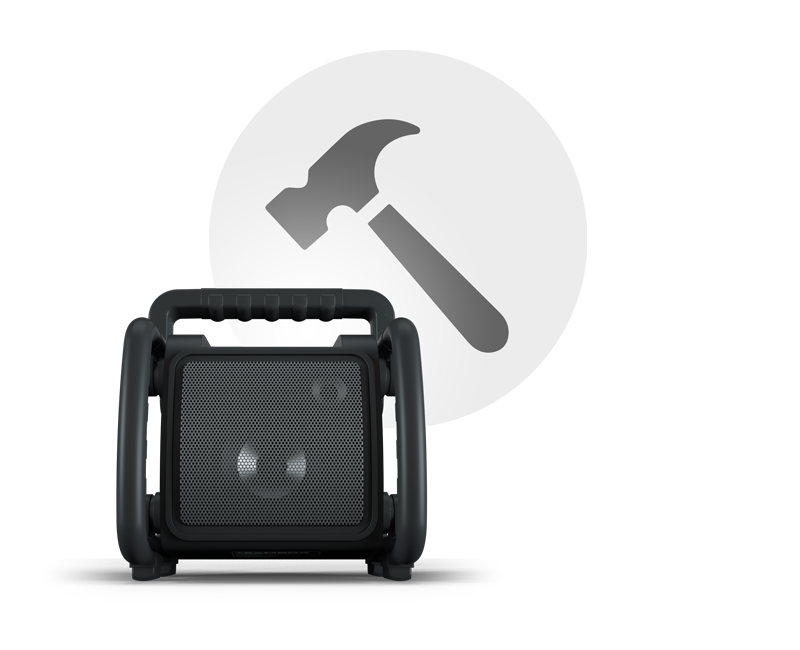 Heavy duty
All our PerfectPro radios can handle just about anything that comes their way.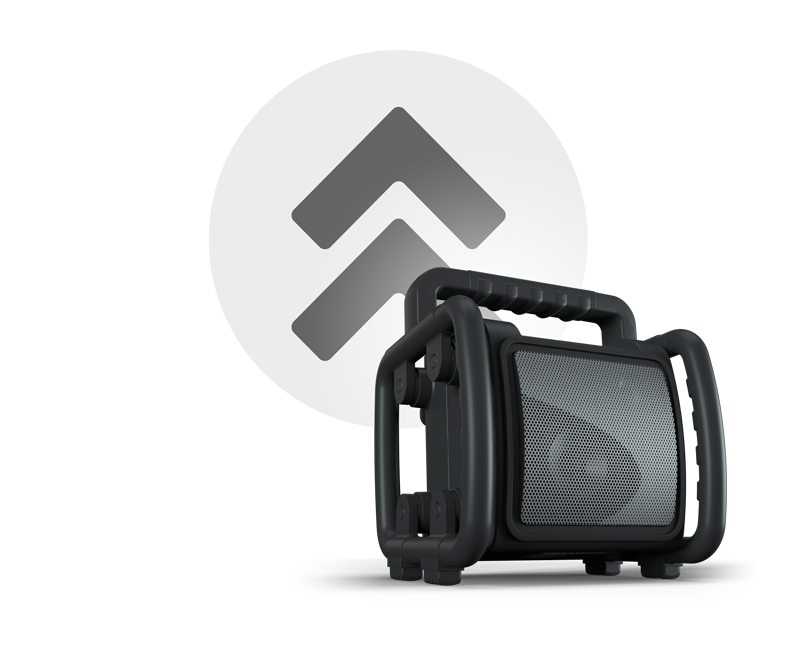 Professional
We offer the widest selection of jobsite radios in the world, so we can meet any specific requirements.
Rockpro
Jobsite radios don't come any more versatile than this model: it's armed with the most state-of-the-art technology available in the market.
View the model here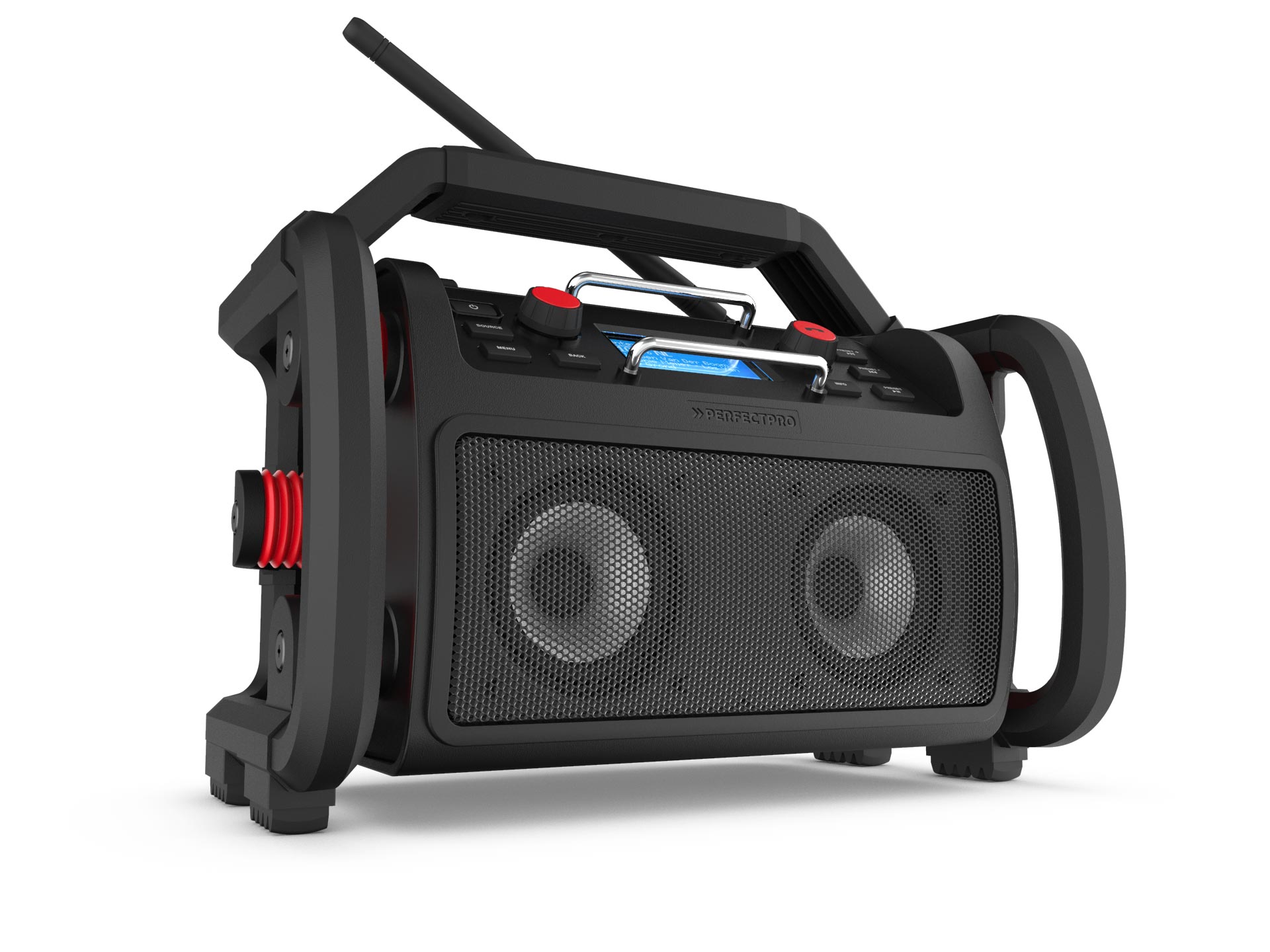 High-efficiency D-class amplifier, DSP (Digital Sound Processing) 
2×15 Watt Double Neodymium Speakers
Internet, FM, DAB+ Radio, USB/MP3 player, Bluetooth speaker, AUX-IN, Spotify Connect, Call speaker
More than just a radio
In addition to radio functionality, PerfectPro devices come with many other features, including Bluetooth speakers, power banks, alarms, MP3/USB players, Spotify Connect speakers or call speakers.
Crystal-clear, highly user-friendly digital radio (DAB+). If you have no signal, you can simply switch to trusty old FM.
A USB connection allows you to use the radio as an MP3 player, with its own playlists (MP3, WMA, AAC and FLAC), without needing to use a phone.
Transform your radio into a Bluetooth speaker by using the Bluetooth connection – and still be able to receive incoming calls.
Wi-Fi Radio provides you with access to thousands of radio channels, crystal-clear and in stereo. Listen to local or global radio channels and all the latest podcasts.